On occasion, a photographer may see it fit to deliver images to you via Quick Send. This is a method of delivery requiring no logins, passwords, attachments, or third party services. Quick Send does not allow you the chance to view images before they download to your computer, so be sure you have agreed with your photographer on which image or images you wish to download.
Note: Your download link is optimized to work on your computer, not your smartphone or tablet.
A Quick Send will bundle together multiple image files into one instant download link. Find this download link first by clicking the link sent to you by your photographer: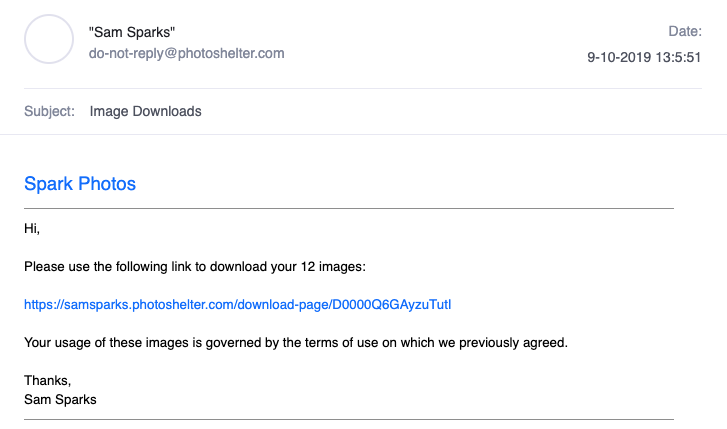 This will open the photographer's site with an instant download link. Note that your download link will expire 7 days after it is sent it to you. If you miss the 7-day window, no need to worry! Simply contact your photographer to request that they resend the images.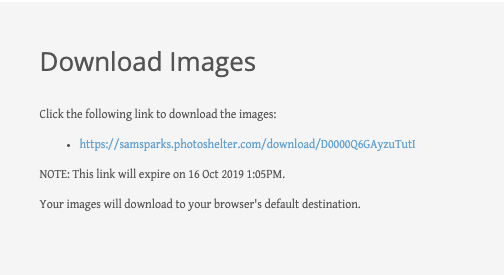 Click the link on the page, and your images will immediately begin downloading as a single zip file. You may receive multiple zip files if your photographer is sending you a large number of images. Find the file(s) on your computer wherever your browser is set to send downloads, and simply double-click the zip file to unzip it and find your images!
The image file size and format delivered to you is determined by your photographer upon sending. If you need a different file size or format than what you received, please contact the photographer.