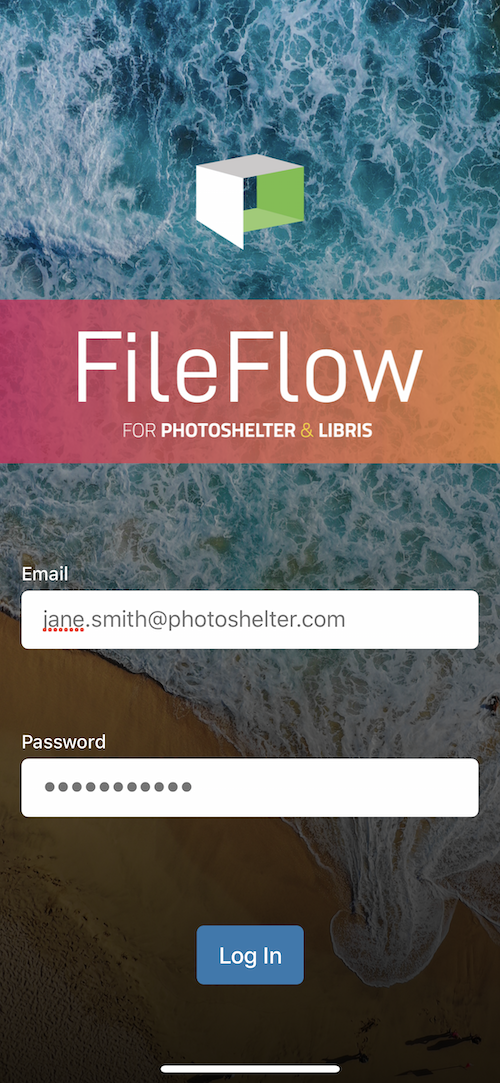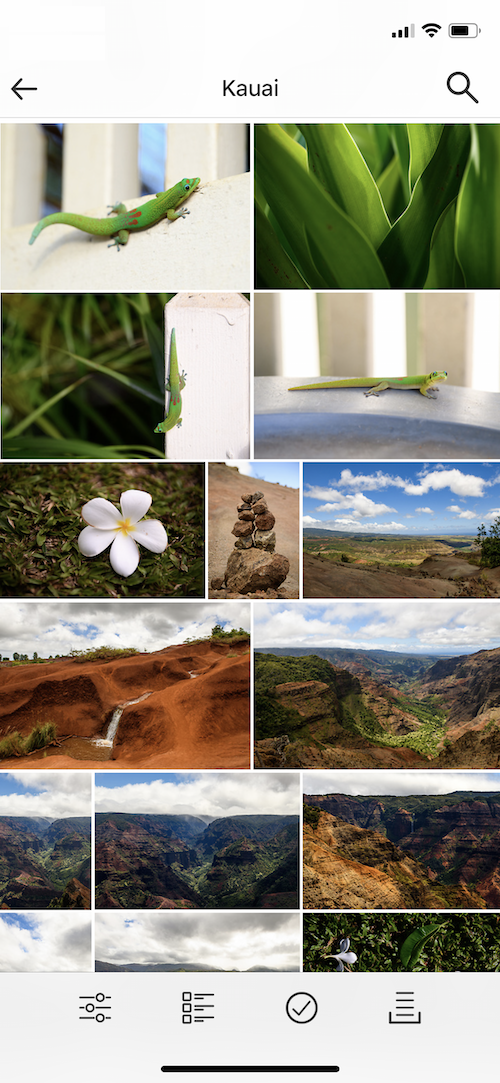 FileFlow allows you to browse, search, share, and download images with your iPhone, iPad, or Android phone. The app was designed for people who have download access to files within a PhotoShelter account. This includes:
Individual photographers who own a PhotoShelter account

Clients or collaborators who work with a PhotoShelter photographer, also known as "Invited Users"

System Requirements
FileFlow for iPhone and iPad supports iOS 12+.

FileFlow for Android supports OS

8.0+.

Using the App
To get started, download the app for iPhone, iPad, or Android phone.

To use the app, you'll need to log into your free PhotoShelter account. If you have not yet set up your account,

you may do so here

. When creating your account, be sure to use the email address through which content was shared with you.

Once logged into the app, the "Your Access" screen will show any PhotoShelter accounts whose content you can download.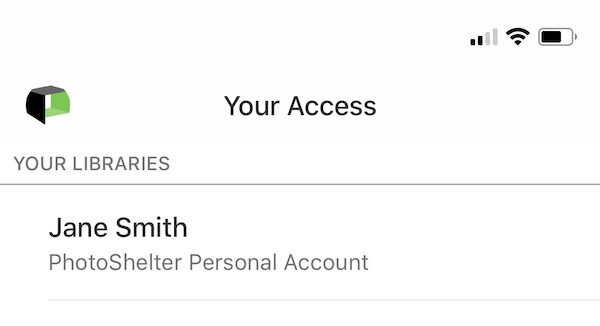 Tap on an account to view the structure of the content you can access.

Tap on the name of the content you want to open up. When browsing,

you'll only see photos that a photographer has given you permission to download. If you would like further permission to download more content, you will need to contact the photographer that originally sent you the invitation.
Viewing Content
Pull down to refresh a gallery (useful during a live event, when photos are still being uploaded to the gallery).

Tap the Sort icon to sort files within a gallery:

Tap the Mode icon to view files in a list format as opposed to the thumbnail grid:

Tap on a photo to see it in single file view.

Swipe between photos in a gallery when you're in single file view.

Tap the Info icon to view file metadata:

Pinch to zoom in or out on an image.
Searching for Content
Once you've selected an account to view, tap the Search icon at the top left of your screen to search the account (looks like a magnifying glass).

To search a specific gallery or collection, tap to open that container before clicking the Search icon.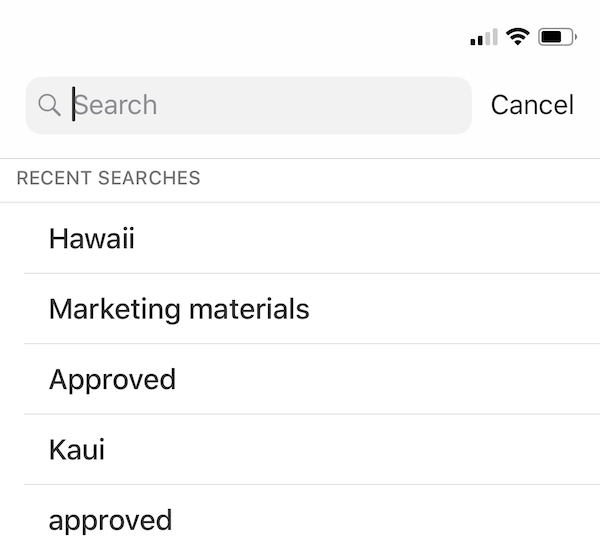 Downloading and Sharing Content
When you download your first file, you'll be prompted to grant access to the Photos app on your device.

To download a single photo, tap the Download icon while in single file view:

To share a single photo, tap the Share icon while in single file view:

You can customize your Share options by scrolling over within the Share dialog and tapping "More."

To download or share multiple photos, tap the Select icon while in gallery view:

Select the photo(s) you want to take action on, then tap the Download or Share icon. To deselect all photos, tap the Select icon again.

Tap the Download Queue icon to see the progress of downloads, or retry failed downloads.

Photos will download to the Photos app on your device.
App Settings
On the "Your Access" screen, tap on your user avatar in the top-left corner.

You can choose to download large files (>150 MB) via WiFi only, or turn this setting off if you want to download using cellular data.
To log out of the app, click the "Log Out" link.

FAQ
Can I use the app to view and download password-protected content?
No. Only content that the account owner has invited you to log in and download using your specific email address will display in the app.
What download features are not currently supported by the app?
At this time, watermarked low-res comp (500px) downloads and trusted client downloads are not supported.