To use your own logo with any of our responsive templates, that logo must first be stored within your Image Browser. Follow the steps below to get your custom logo up on your website fast. 
Uploading Your Logo
1. Head to your Image Browser, and create a new gallery to house your logo. We recommend placing it in the "Unlisted" tab, and titling it something like "logo" or "website assets." Above all else, the gallery must have a visibility of "Everyone" to ensure the image you place inside it can be publicly viewed. 
2. Upload your logo into this new gallery according to our logo sizing and display guidelines. 
Add Your Logo to Your Website
2. Click the blue pencil icon that sits atop your name.
3. From the "Type" drop-down menu, select "Image."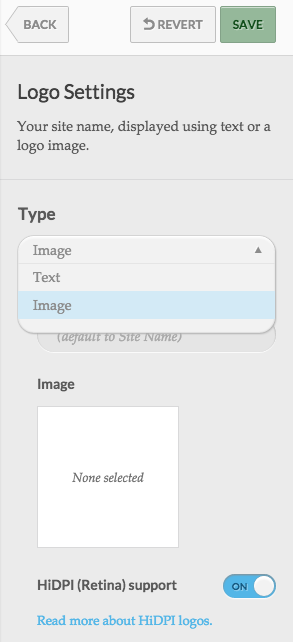 4. From the pop-up that appears, double-click either Listed or Unlisted to begin searching for your logo from that section of your Image Browser. (If following the steps above, you'll go straight to Unlisted here.)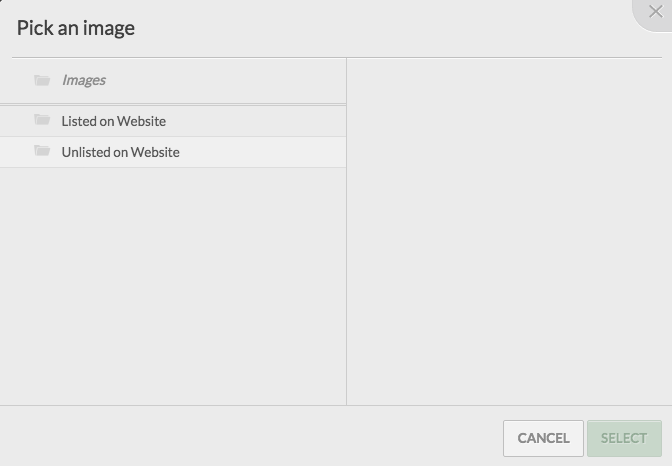 5. Find the gallery you created to house your logo, and double-click to open it. 
6. Find your logo file, and click "Select Image." 
7. Be sure to click "Save" before exiting this section of your Site Builder!